#ProtectTransKids
T-shirt Fundraiser
All across America right now, legislators are pushing anti-trans bills that endanger the health, safety, wellbeing, and future of transgender kids and adults alike. Located in Texas where some of the worst bills are being proposed, we're dedicated to doing our part to make the world a safer place for the transgender community, especially trans kids.
So far we've donated over $5,000 to Out Youth and launched our #ProtectTransKids T-shirt Fundraiser – where ALL proceeds will benefit Out Youth, the Transgender Education Network of Texas (TENT), and Equality Texas.
We're doing our part because Trans Joy is worth it. Protecting Trans Kids is #WorthIt.
Price includes 10 flags, 5 of each design.
Celebrate inclusion and support the LGBTQIA+ community - especially trans youth - during the colorful celebration this June with the handheld Super Inclusive PRIDE Flag and the Protect Trans Kids Flag!
The Super Inclusive Pride Flag design is an updated progressive pride flag design which includes the symbol for intersex people (they are fighting for their rights too, alongside transgender people).
Great size for showing off your pride while at a parade, in your office, and/or anywhere you want! At 9 inches wide and 6 inches tall the flag itself is slightly smaller than a sheet of paper, attached to a 14" flagpole.
Made of durable 100D polyester
Flag: 9" wide x 6" tall; on a 14" pole
Free USPS Shipping: Estimated 4-8 business days to delivery after order is processed (2-4 business days) within continental US.
Flat-Rate Shipping Upgrade: 2-4 business days to delivery after expedited order processing (1 business day) within continental US.
Minimum Purchase: 1 bundle
PSA on health care for transgender kids: puberty blockers simply pause puberty and the effects are reversible. Affirming transgender healthcare keeps transgender kids ALIVE. Keeping children alive and well shouldn't be up for debate.
If you're looking for more resources & information to help a LGBTQIA+ friend or loved one in Central Texas we highly recommend the resources put together by Out Youth.
---
We celebrate PRIDE 365 days a year! We donate 50% of proceeds from these flags to nonprofits dedicated to protecting trans youth and the LGBTQIA+ community.
About the Organizations We Support: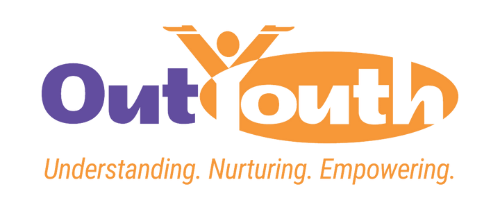 Out Youth is an organization that offers youth of all gender identities and sexual orientations a place where they are loved, acknowledged, and accepted for exactly who they are. Out Youth serves youth and their allies with programs and services to ensure these promising young people develop into happy, healthy, successful adults.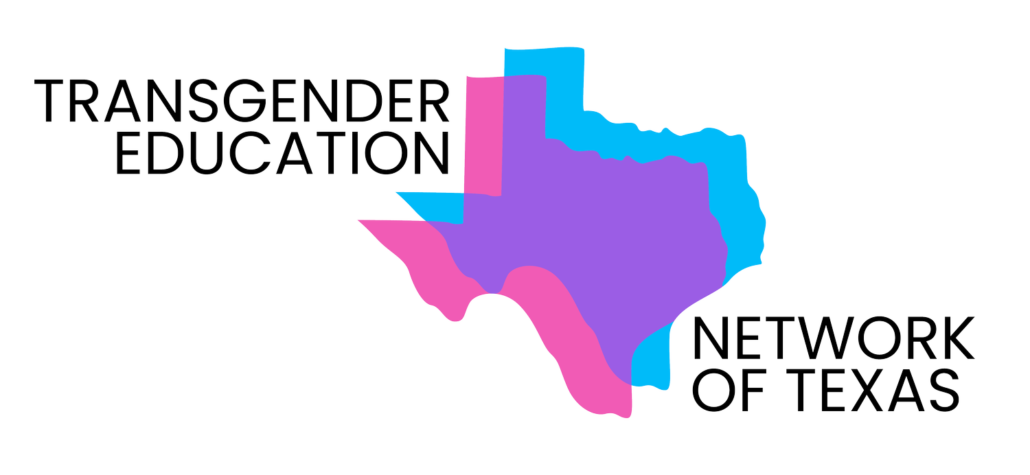 TENT (Transgender Education Network of Texas) is an organization dedicated to furthering gender diverse equality in Texas. They work to accomplish this through education and networking in both public and private forums. They strive to halt discrimination through social, legislative, and corporate education.

Equality Texas is an organization that works to secure full equality for lesbian, gay, bisexual, transgender, and queer Texans through political action, education, community organizing, and collaboration. They seek to advance the rights of historically marginalized communities.
The problems we face are large, but we're so thankful for organizations in our community that fight to protect trans kids and the LGBTQIA+ community as a whole. Thank you so much Out Youth, TENT, and Equality Texas!