Looking for a sleek, sustainable, and completely customizable product for your brand?
Our Prodir Pens Configurator may be just right for you.
Prodir Pens offers a wide selection of pen styles with variations in grip, clip, material, and pen shape. Using our configurator, you can design your pen from clip to tip, including custom logos or designs to print on the pen surface.
How do we get started?
With our Configurator, you can design the intricacies of your custom pen in just a few clicks, with immediate visualizations of your choices featured in a detailed display.
To start, either click here or click on the Prodir Pens Configurator banner on our Browse Catalog page.
Next, select a base pen model from the numerous model options Prodir provides.
Then, use the options to customize the base design of your pen, from colors to ink type.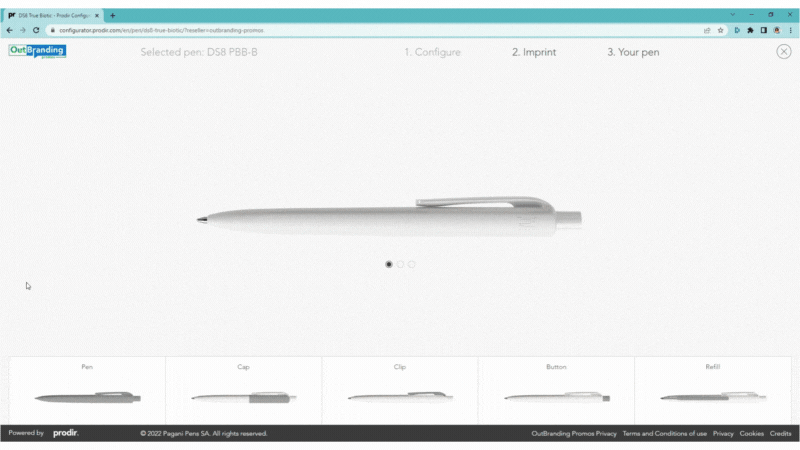 Next, click "Imprint" to add your logo, desired text, and/or QR code to your choice of locations on the pen model.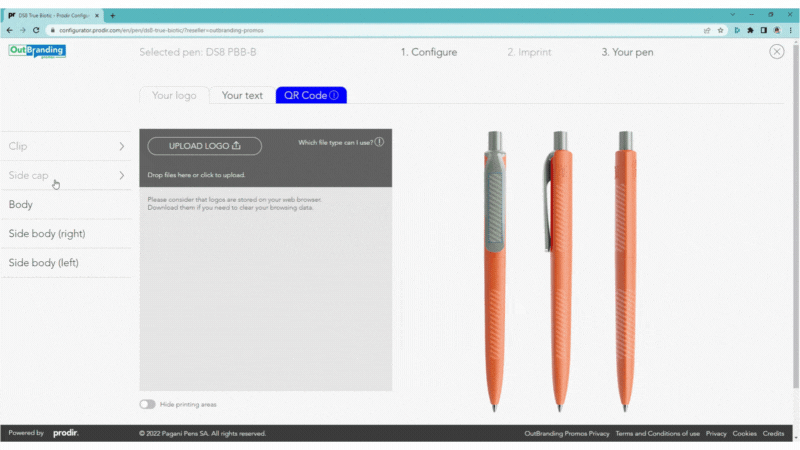 Finally, click "Get a Quote" to receive a quote for your custom pen design or download the specs and images of your pen to send off for approval from your team or investors.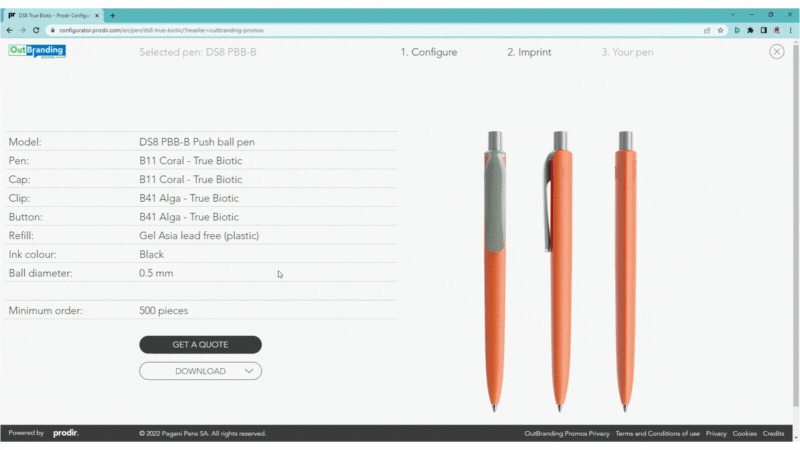 Neat, huh?
Try it yourself by clicking the button below! We are proud to offer this and other innovative ways to create promotional products to perfectly suit your needs here at OutBranding Promos.