We have posted a few times recently about The Lasher Classic and our involvement with the SSPCA. We give over 20 % of our profits to local Non-Profits such as the SSPCA, who serve our community in ways that are near and dear to our hearts. However, being a small local business allows us to give back in ways that other people may not be able to.
One of the personal, hands on, ways that we are able to give back is to foster kittens. Working with FatKittyCity.org, located in El Dorado Hills, we foster cats & kittens until they are adopted. Fostering is essential. Fostering helps prevent the spread of disease and socializes kittens so that they are happier and healthier pets in their future homes. They are given 1-on-1 attention, more roaming space, and individual care. We personally donate all litter, food, medicine, and other necessities.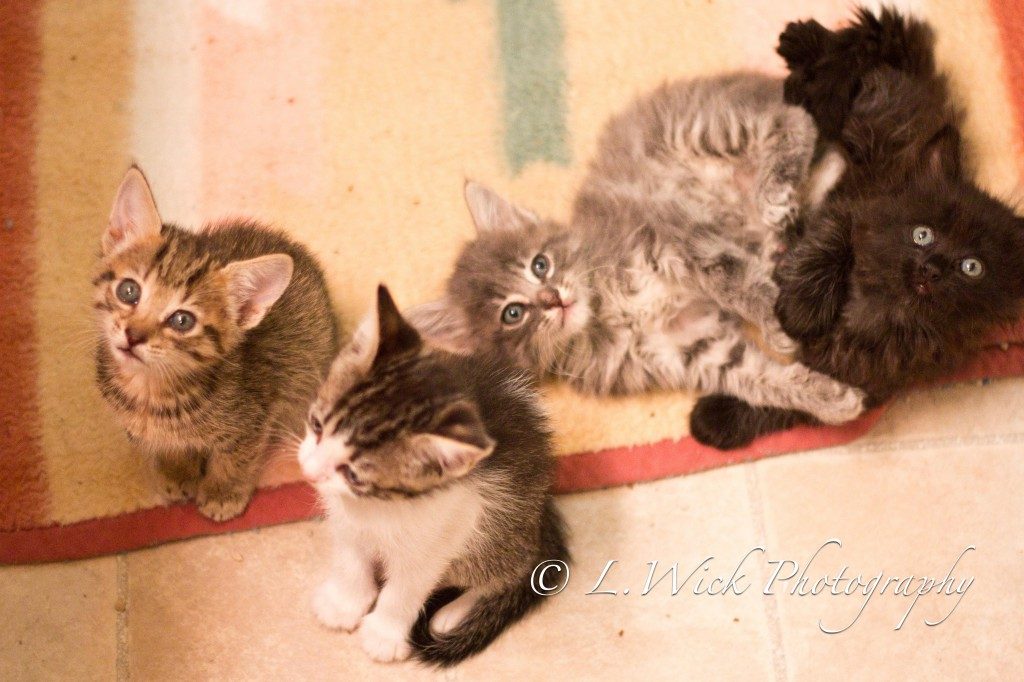 At the end of the fostering program, when the cat or kittens are ready to be adopted, they are given a beautiful start at life with their new families. They have all their shots, they are spayed or neutered, and they are happy & healthy. The cost to the future family is only $85, which is considerably less than the $300+ your average vet would charge.
We have fostered over 30 cats and Kittens so far. Some of it has been hard work, with sick kittens and a little bit of heart break. Overall, we are rewarded with the opportunity to care for, play with, and have in our home some of the cutest creatures on the planet.
Currently, we have a litter of kitten's that are ready to go to their new forever homes. Ashton, Rowdy, Rizzoli, Isles, and Momma Juno are all in need of a loving forever homes. We even have a website just for showing off their cuteness, in the hopes of introducing them to the world before they can be adopted.
We do not have any families lined up for these kittens yet, let us know if you are interested! Or just take a moment to check out the charming babies and their darling antics.